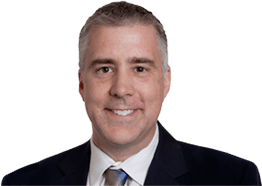 GREYSON GEILER
PRINCIPAL
INVESTMENT ADVISOR REPRESENTATIVE
SECURE ESTATE SOLUTIONS ASSOCIATE
Greyson is a founding member of Andorra Capital, LLC. Greyson is based out of Scottsdale, AZ and practices total wealth management planning. Investment advice is offered through Andorra Capital. Insurance is offered through SES Services, LLC (dba Secure Estate Solutions).  Greyson is also a principal of Senior Tax Network in Scottsdale. Andorra's institutional relationship with TD Ameritrade allows Greyson to utilize them as both a custodian and a trading platform in order to apply strategic satellite components to a "core" portfolio solution, which may include insurance, tax, and succession planning.  He is a former principal of an insurance wholesaler, has been the CFO of an e-commerce start-up, a professional proprietary equities trader, and has worked as a futures & options broker in Chicago. His in depth experience and knowledge of business, investing, insurance, and tax management give him a highly unique skill set when it comes to complete wealth management. Greyson attended the University of Nebraska, Lincoln on academic scholarship, where he earned a Bachelors Degree in Business Administration, with an emphasis in Finance (1993). While working on his degree, he studied international economics at Oxford University in England, interned at Kirkpatrick Pettis investment bank in Omaha, and partook in a university sponsored study abroad tour throughout the Asian Pacific Rim.
GREYSON'S EXPERTISE INCLUDES WEALTH MANAGEMENT, PORTFOLIO CONSTRUCTION, INSURANCE, TAX PLANNING, SUCCESSION PLANNING, AND ALTERNATIVE INVESTMENTS.
FAVORITE QUOTE
"Victorious warriors win first, then go to war…"
Most every week we begin this post talking about the lack of consensus that financial markets and financial pundits are presenting. In addition to that most of our posts involve complaining about the Federal Reserve and their creation of these chaotic conditions. This...